BIG UPDATE: Hey, hey this issue is completely resolved in the latest version of the WPCacheOn plugin 1.2.0! Upgrade the plugin NOW and this issue will be fixed! More information on the changes from the latest update on the Changelog page.
If you are still able to notice this issue after the update to 1.2.0, feel free to contact us for further support!
Hey folks! Is it happen to you, to install plugin (usually WordPress cache plugin) and out of nowhere your website stop loading the usual content but instead strange symbols such as from figure 1: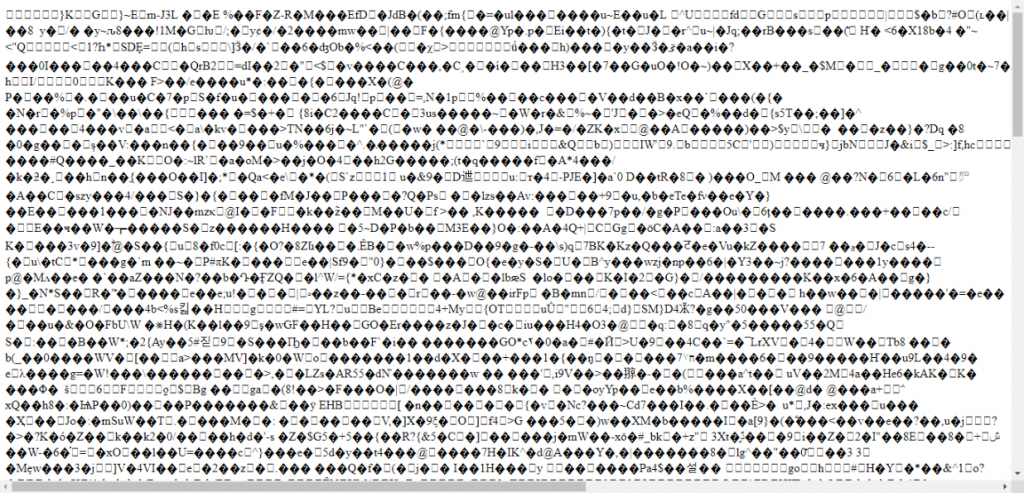 If this have happened to you, in this short but detailed tutorial, we will provide information on how to resolve this strange issue. For resolving the strange symbols issue, we will need to know the page or post ID. This information is quite easy acquirable. Go to your WordPress admin dashboard "All Pages" and select "Edit" on the page where the strange symbols occur. In the browser URL bar you should see something similar to figure 2:

From this URL, we need to focus only on the "post=#" or in this case "post=9" part. This is the page ID, which we are looking for. The procedure for acquiring a post ID is exactly the same! Okay, now we have the post or page ID, next step is to find the exclude option of the cache plugin and set the ID. In this way only the configured page or post will be not cached and they will load properly.
At the moment, we are working hard on fixing this glitch in the newer version of the WPCacheOn plugin. When there is a new version of the WordPress optimization plugin, there will be an update on the Changelog page. This is why, we recommend to check the Changelog page from time to time.
Meanwhile if you are using WPCacheOn you can easily exclude page and post by ID via WordPress admin dashboard => Settings => WPCacheOn as you can see on figure 3:

If you need to exclude more than one ID, simply list the ID's and separate them with comma.
We at WPCacheOn hold on the fast loading speed of every page and would love if you do not have to exclude any of your pages or posts ID's. So if you came across on such issue, please send us an email with:
Your website WordPress version
Your website active plugins
Your website theme
Link to the page where the strange symbols occur
You can send us this information by the Contact form on our website. We would love to review the information and perform changes to ensure that you will not have to exclude any page from the WPCacheOn caching mechanism!